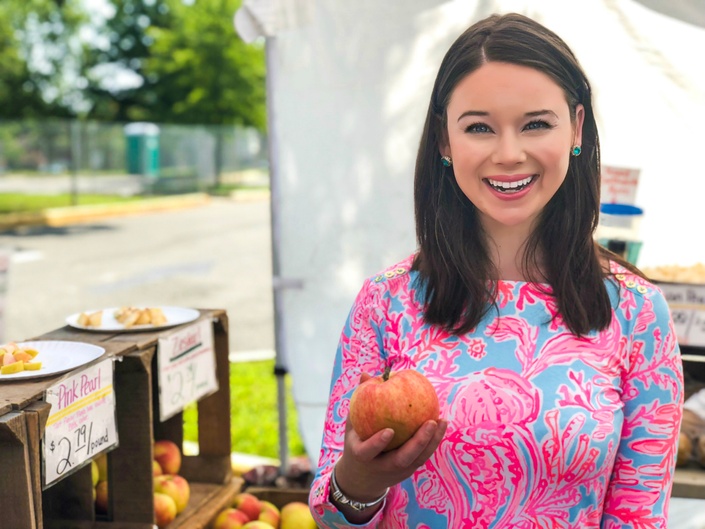 Decoding Digestion
✨Your step-by-step path to overcome digestive burning, bloating, throat pain, and irritable bowel—so you can ENJOY food + the life you desire!​✨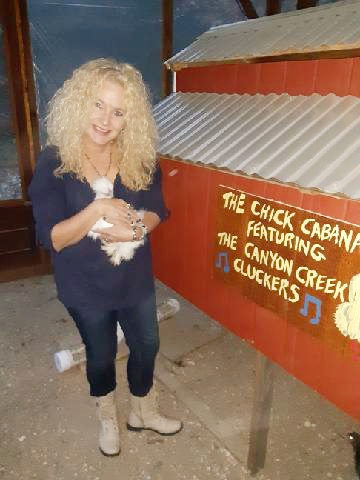 "Mallory was SO POSITIVE and a resource of the BEST knowledge I have received in my almost four year battle with reflux. With her help, I can say that I am seeing 80% or more improvement on not only reflux, but IBS as well, after only 2 months on the program!!" - Jolie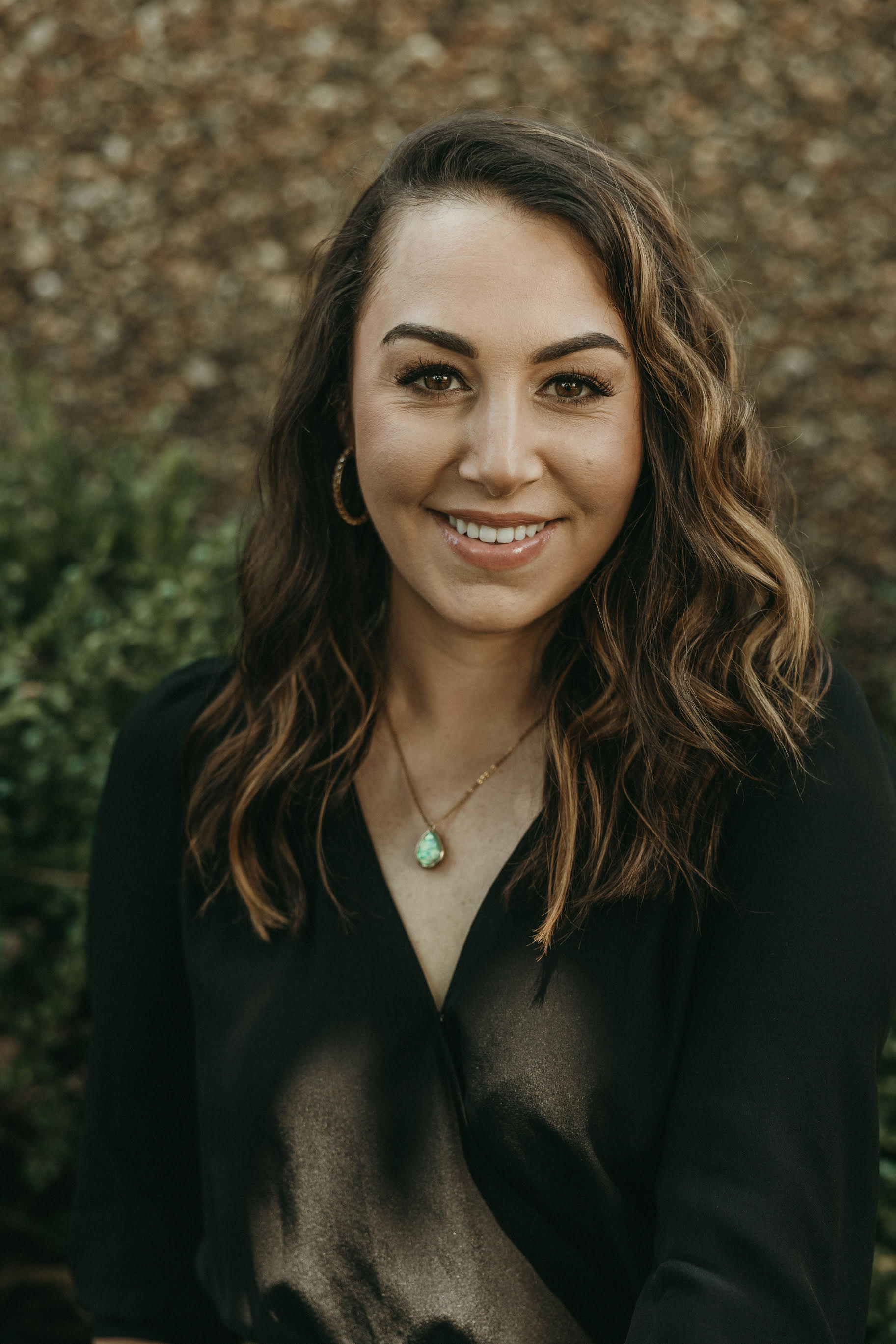 "I can eat a much wider range of food now without painful gas and bloating! My acid reflux has improved! I no longer have symptoms of leaky gut!!" - Kayla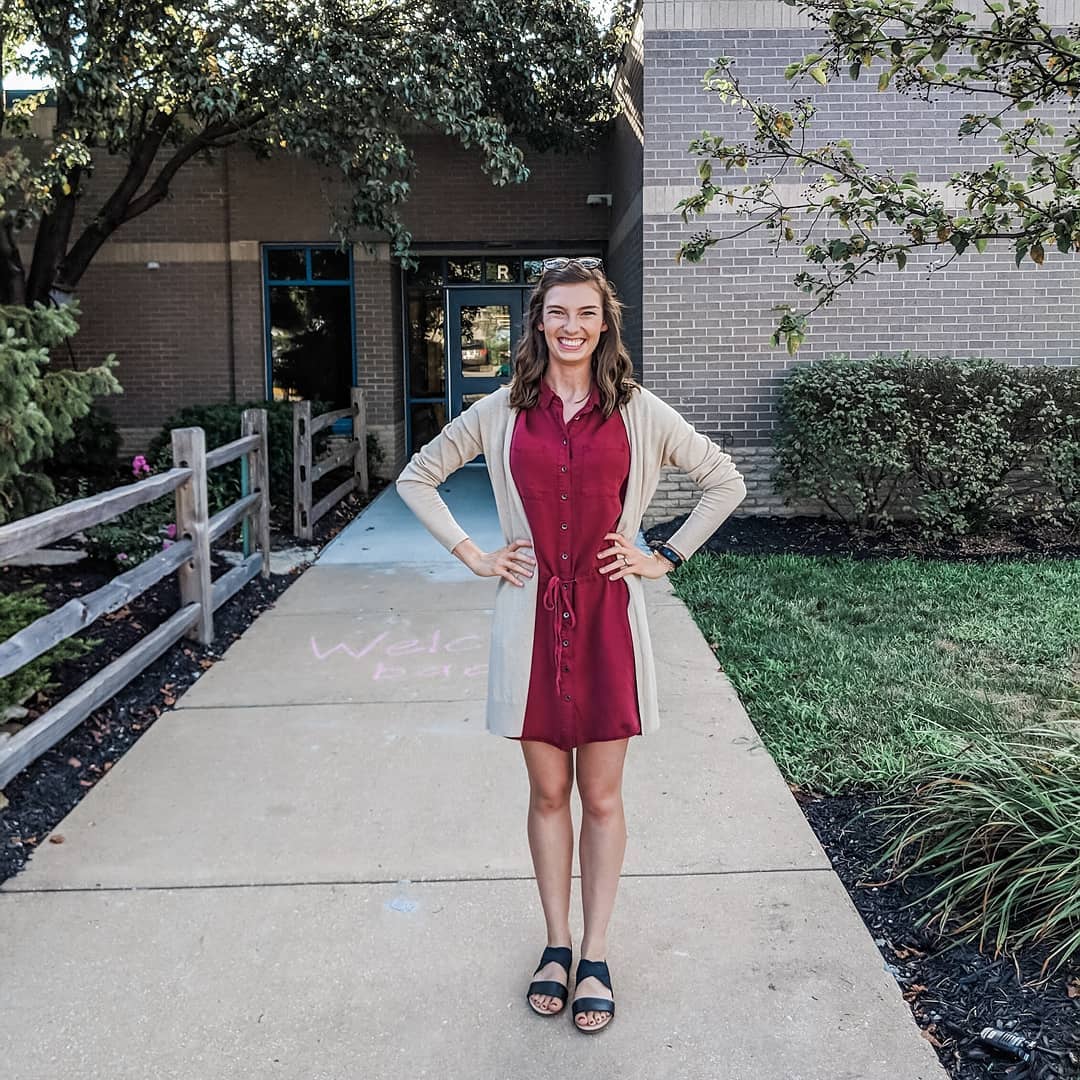 "I was able to quickly wean off of my medication without my chronic throat pain returning! I have already seen a huge reduction in my bloating as well!!" - Sarah
Say goodbye to acid reflux/LPR, SIBO, bloating, IBS/constipation, and food intolerances...
...Without giving up your favorite foods or breaking the bank!
Maybe you...
Are overwhelmed by all of the different health approaches out there; you're confused AF what actually works and what's a sustainable lifestyle solution...
Get frustrated with yourself for not sticking to a diet plan or lengthy protocol ("If only I could just have more 'willpower' or more self-control!")...
Eat healthy foods, but they still give you problems (damnit why is it so hard to eat kale or cauliflower!)
Don't think you'll ever get to the root of your acid reflux/LPR, bloating, SIBO, IBS, constipation, Candida, or food intolerances - and you wonder if you're going to feel this way forever...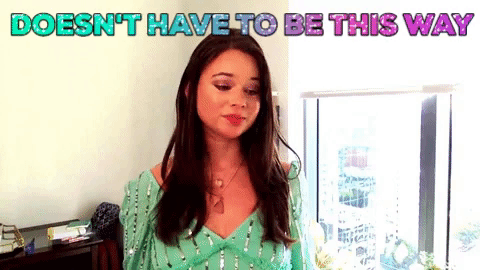 But at the same time, you...
Have NO CLUE where to start or what to eat - Paleo? Gluten Free? Vegetarian? No FODMAPs? Low Sugar? Is your head spinning yet?! Mine was.


Aren't sure which supplements will ACTUALLY deliver REAL, noticeable benefits and aren't just a bandaid approach.
Aren't sure what lab testing is beneficial (not required - but we cover this in the program - along with the opportunity to have me order them for you!)
Are feeling like you're on an island all alone, and you're sick of having to navigate this yourself without the hand-holding and support of a practitioner and tribe who have been through this and made it to the other side!
Let's get real: NO ONE succeeds with crash diets or overwhelming protocols!
We often blame ourselves...
👏But you're not the problem!!...👏
...The real problems are:
1) The constant stream of diet myths we've been fed (which this program will dismantle)
2) The inability to properly break down food and have a healthy gut microbiome (oh hey gut bacteria!)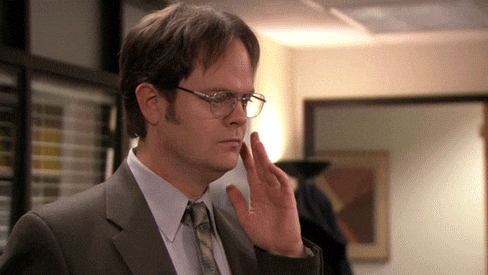 Imagine:
Banishing a swollen, bloated tummy that makes tight pants a nightmare
Eradicating burning in the throat or chest that makes sleeping and daily activities hellish
Eating without feeling a lump in your throat (even after enjoying garlic, onions, chocolate, tomatoes, spices - say what?!)
Not feeling backed up like there's bricks in your stomach
Not feeling anxious that you need to be glued to a bathroom
Increasing HAPPINESS and showing off your glowing skin because you improved your gut and all of the above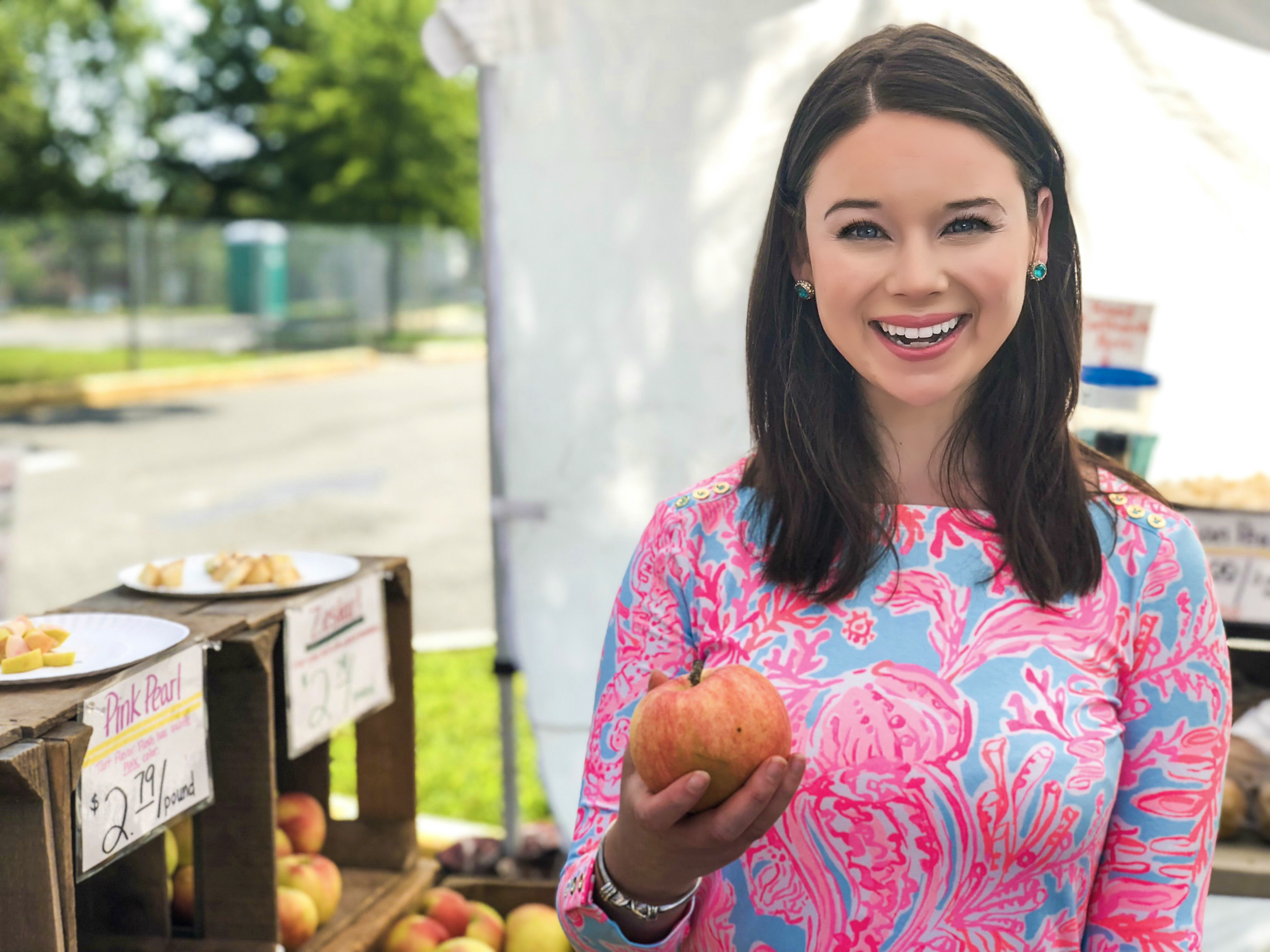 Introducing: Decoding Digestion
✨Your step-by-step path to overcome digestive burning, bloating, throat pain, and irritable bowel
—so you can ENJOY food + the life you desire!✨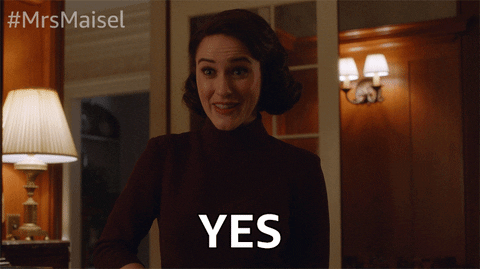 Your Instructor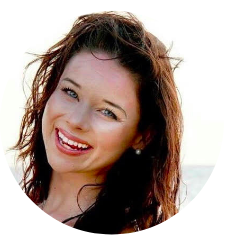 Hi! I'm Mallory. Certified Nutritional Therapy Practitioner & Digestive Health Warrior.
I became a holistic nutritionist after my own chronic illness journey, including GERD/Barrett's esophagus, SIBO/IBS, gastritis, autoimmune reactions, and anxiety.
I was fed up hearing I would be unwell for the rest of my life, that there were no concrete answers for my symptoms, and my only orders were to take prescriptions that made things worse.
If you also have digestive/inflammatory struggles & are ready to take action to overcome them, you're in the right place!
"You owe it to yourself to feel better and this program can be the start of you living a happier healthier life."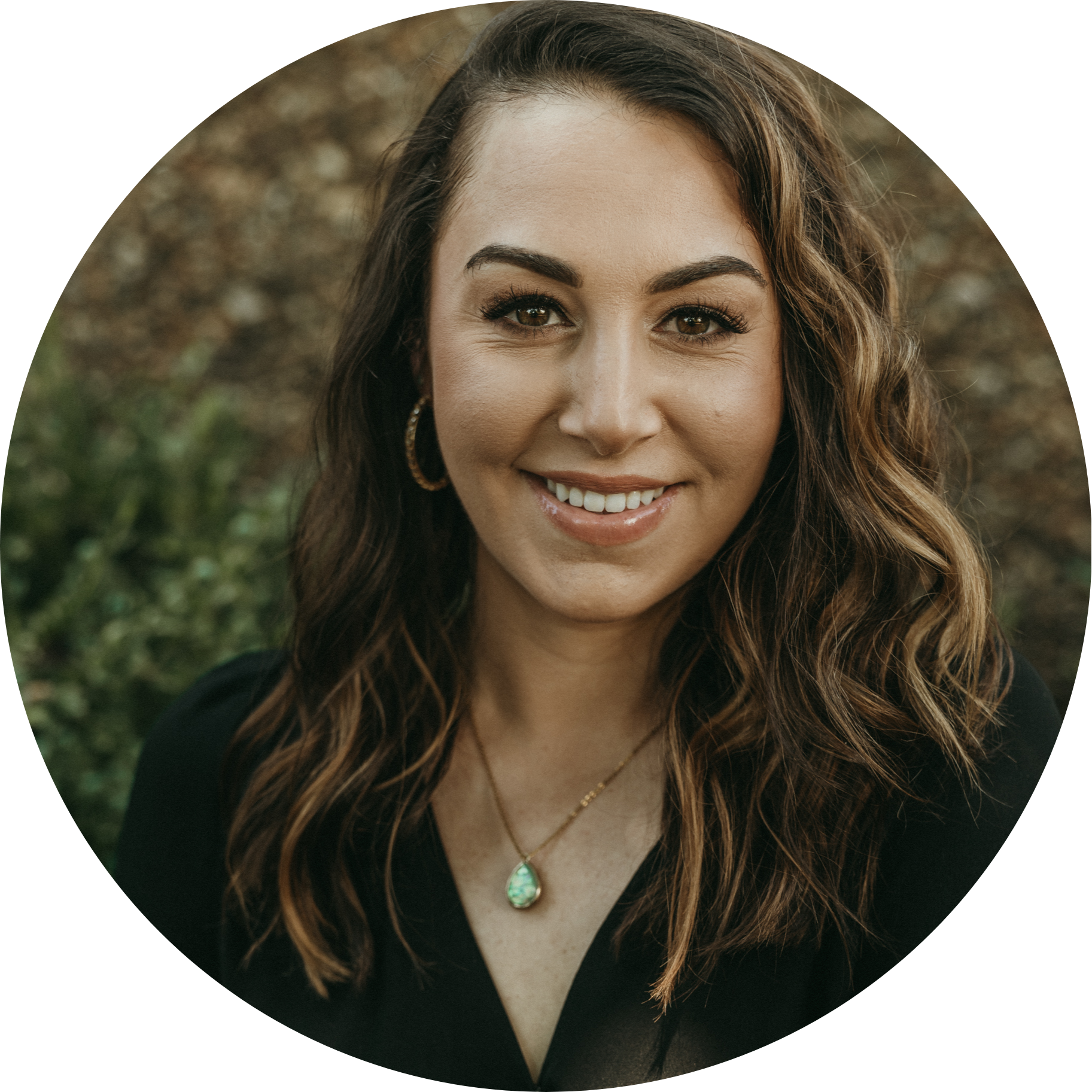 "Before joining Decoding Digestion I had chronic acid reflux and gastritis. My stomach would get severely bloated and distended. The type of gas that's painful and nothing I tried helped. I also had leaky gut symptoms; after eating I would feel light headed and weak.

I can eat much wider range of food now without painful gas and bloating! My acid reflux has improved! I no longer have symptoms of leaky gut.
It's so great knowing I can eat so much more variety of foods without being scared of how it would effect my stomach!
To someone on the fence about this program, I would say that you may think you know a lot about digestion and eating healthy just like I did after researching so much on my own. However I still learned SO much new information from this program. You owe it to yourself to feel better and this program can be the start of you living a happier healthier life."
- Kayla, Maryland
"I can honestly say I feel the best I have felt in SO long, both physically and mentally!"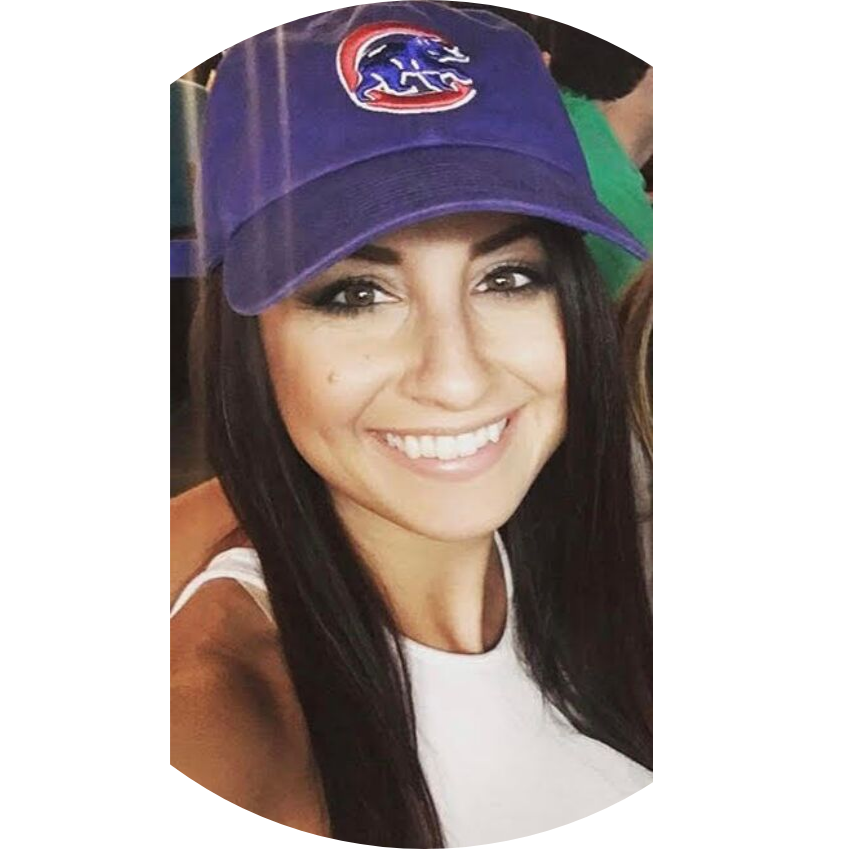 "Over the past 10 years I have struggled with too many digestive issues to count. I've dealt with everything from acid reflux, a hiatal hernia, constant bloating, slow digestion, gastritis, esophagitis, diarrhea, acne, a painful, burning throat and so much more.I saw countless doctors and nutritionists, and spent so much money. I was put on various extremely restrictive diets, some of which I was only allowed to eat a few different foods. Nothing helped, and I was miserable.

My reflux has improved dramatically! The painful bloating, gas, diarrhea, and burning feelings are improving as well, and my throat irritation is finally fading away. My skin has started clearing up and even looks brighter than before!
Mallory and her course are giving me my life back, and I'm eternally grateful. I am FINALLY healing, and I know it's just going to keep getting better from here. If you are thinking about taking the course, I urge you with my whole heart to do so!
I used to think healing wasn't possible, but I promise you that with Mallory's help it is."
-- Dayna, Chicago
"Now I rarely ever have acid reflux episodes and am feeling like a normal person again!"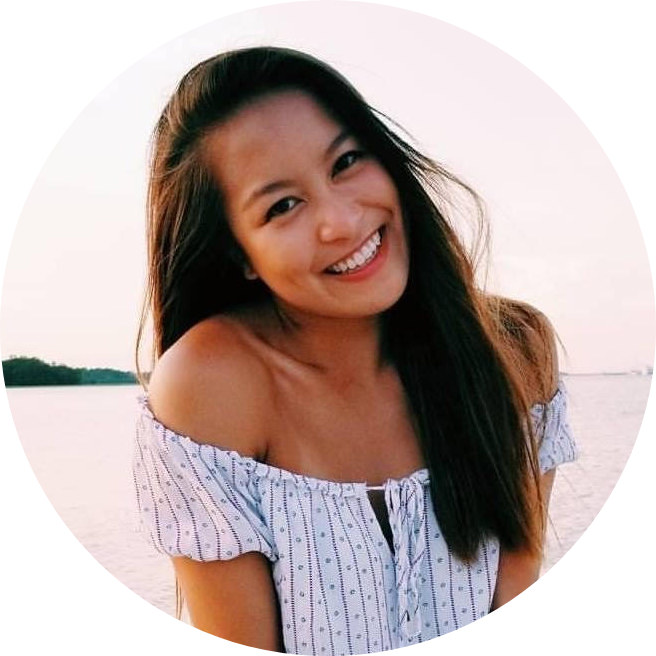 "I developed GERD or chronic acid reflux during my college years and it came out of nowhere. My throat was burning all the time and I would wake up in the middle of night with what it seemed like at the time, lava coming up my throat and a knot in my stomach.
I went to a few GI doctors and scoured the internet for any remedy and cure I could find. It was doing me no good and the internet was just scaring me and nothing seemed to fit my exact stomach issues. Nothing was working and I felt helpless and frustrated. I felt like no one could help me. I felt like I couldn't eat anything without worrying how I might feel after and I didn't even know what was causing my acid reflux.
Not only did Mallory teach me about the way my gut and body function together, she got to know me and my stomach issues and gave me remedies that actually WORKED when nothing else was.
Acid reflux is very common and shouldn't be ignored. I've already recommended Mallory's program to a couple of my friends and will continue to do so.
Now I rarely ever have acid reflux episodes and am feeling like a normal person again! It's changed my life and I'm so grateful." - Alex, Washington DC
Beating SIBO & Bloating!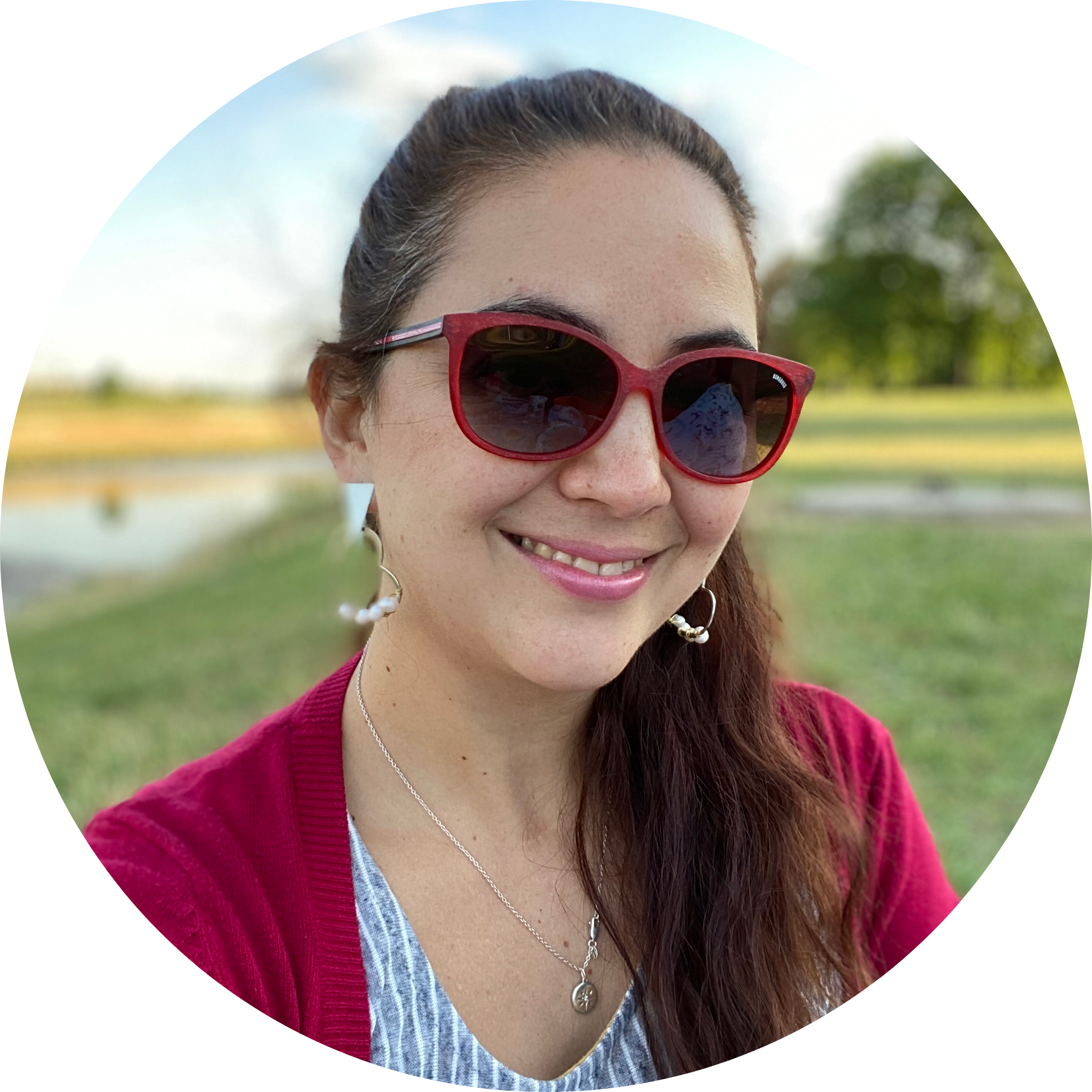 "Before Mallory's program, I was extremely unhappy and frustrated. After several doctors that did not help me, I lost hope. I was diagnosed with SIBO last year. I started treatment for SIBO, but I did not see any improvement. I was struggling with bloating and stomach pain for over two years.
I encountered Mallory's amazing and thorough program, it changed my life!
Even my husband noticed I was happier. It was a relief to feel good for a change! My bloating has improved dramatically, and my relationship with food changed. I am not longer afraid of enjoying food.
Mallory listened to my needs and was very supportive of my health issues. Her professionalism and support made a big difference from my past experience with health care practitioners. I felt I wasn't alone anymore.
I also felt encouraged and supported by the program's Facebook community. Everyone shared their achievements and created a positive impact on me. Not only did I gain my health back, I won an amazing and loving community." -- Shlo
"I started taking Mallory's course and saw positive changes as early as 3 days!"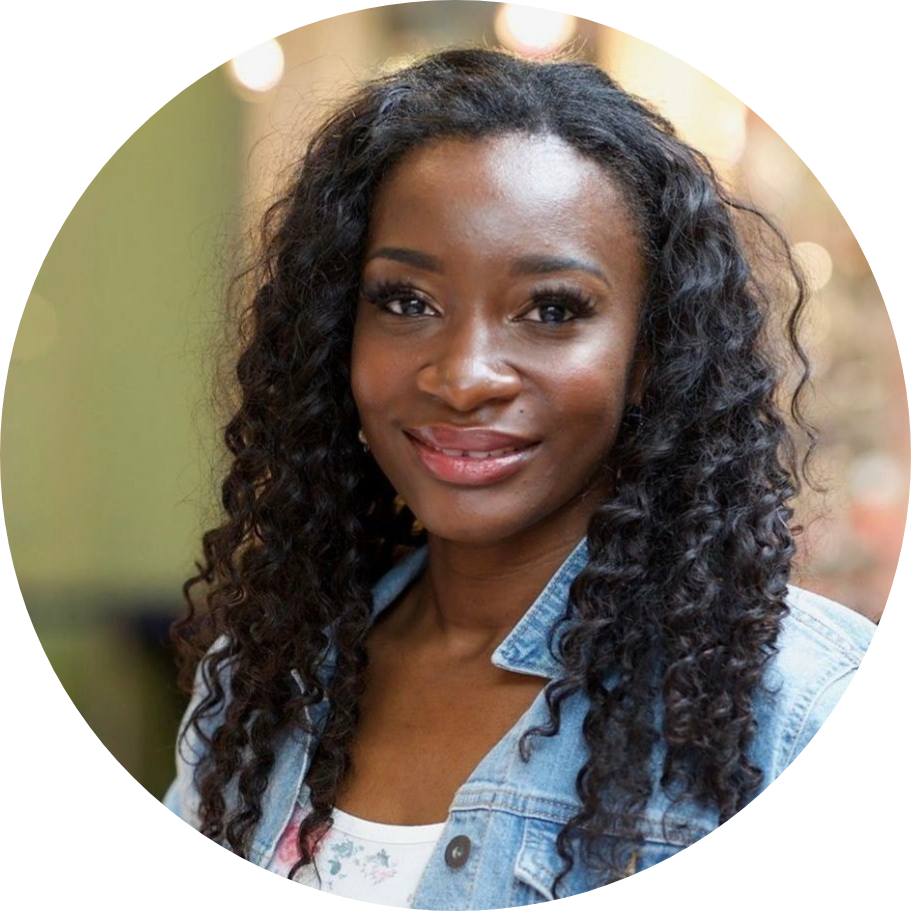 "Prior to taking Mallory's Decoding Digestion course, I had been experiencing acid reflux on a daily basis for 5 years. I also had recently developed SIBO after being prescribed antibiotics.
My relationship with food changed, as I anticipated stomach discomfort, bloating and bowel problems with everything I put in my mouth. I cut back on things like coffee, started taking store bought probiotics and my doctor prescribed me a PPI - but I found no relief. I felt discouraged and frustrated. I started taking Mallory's course and saw positive changes as early as 3 days!
The bloating in my belly went down, I had better bowel movements and the intensity and frequency of the acid reflux decreased.
All of the things I have learned from Mallory such as how the digestive system functions and clarity around nutrition, has empowered and encouraged me. Her holistic approach is really what sets her apart from other practitioners that I have come across. I would highly recommend her program to anyone struggling with GI problems." - Deborah, Clinical Social Worker; Maryland
"Now I can eat everything I want!"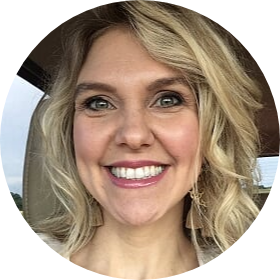 "The course was a life changer for me. A true blessing. My first symptom was terrible bloating all the time and then came SIBO and histamine intolerance. My symptoms were a racing heart and awful bloating when I would eat. Just feeling puffy all over."
After starting the course to a T, I felt less bloating in the first week then even less bloating in a months time. I started adding in other food after I stuck to the course for a month and now I can eat everything I want!
I HIGHLY recommend anyone struggling with bloating or ANY digestive issues to do this course... Mallory is WONDERFUL."
-- Emily, Oklahoma
"I'm one of the biggest skeptics... so I understand feeling hesitant. If you want to heal, take the leap. Trust Mallory and you won't regret it!"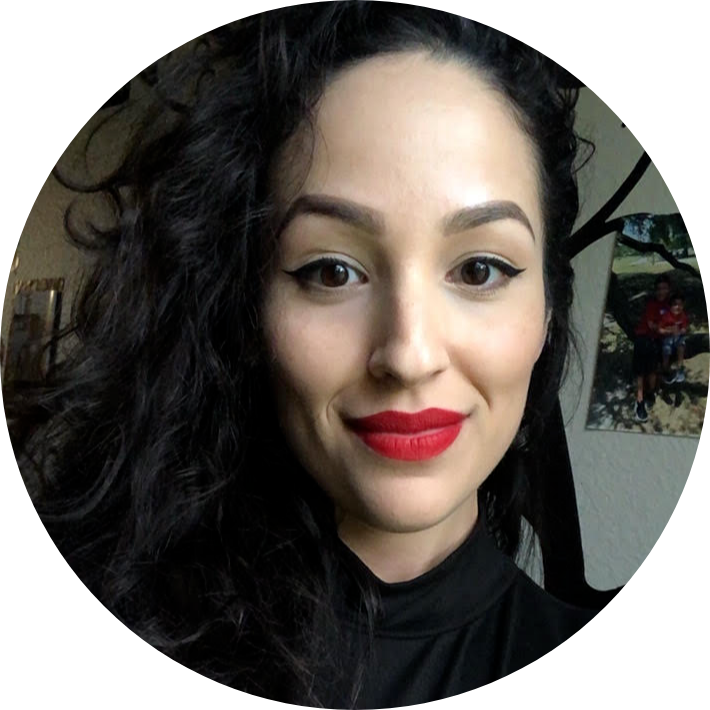 "Before I found Mallory's program, I was so lost. I was in pain and I could barely eat. I had lost TEN pounds in less than a week and a half. I had been diagnosed with GERD and esophagitis months prior.
Not only was Mallory knowledgeable and kind, she had experienced this for herself. She knew my pain. So I decided to go all in with her program. That will always be the BEST decision I made!
Her program is very thorough and VERY educational. I learned so much and followed her advice which led me to my healing. FINALLY. I learned so much about the way the body works and everything made so much sense. She has been here every single step of the way. I haven't felt alone once. She's amazing and so completely worth the investment in your health and future.
I'm one of the biggest skeptics of everything so I understand anyone feeling hesitant. If you want to heal, take the leap. Trust Mallory and you won't regret it!"
- Brandy, Realtor; San Antonio
"I was able to quickly wean off of my [acid] medication!"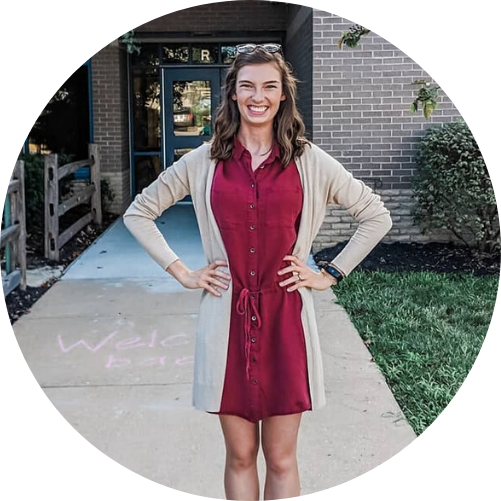 "Before taking Mallory's Decoding Digestion course, I struggled with LPR that caused chronic throat pain.
I was placed on acid reducing prescriptions, which caused stomach pain and terrible bloating. I was frustrated that conventional medicine had never found the root cause of my digestive distress, and that their only solution was causing me further digestive symptoms!
Mallory's course finally taught me how our digestive system is supposed to function and gave me tools to start working to improve my body's digestive ability instead of working against it with acid reducing drugs.
I was able to quickly wean off of my medication without my chronic throat pain returning! I have already seen a huge reduction in my bloating as well.
This healing process is long and complicated, but Mallory is so responsive to all my questions. If you are tired of only treating the symptoms of your digestive distress and you want to improve your body's digestive function, then Mallory's services are invaluable."
-- Sarah, Speech Language Pathologist; Kansas
Overcoming Acid Reflux, Joint Pain, and Migraines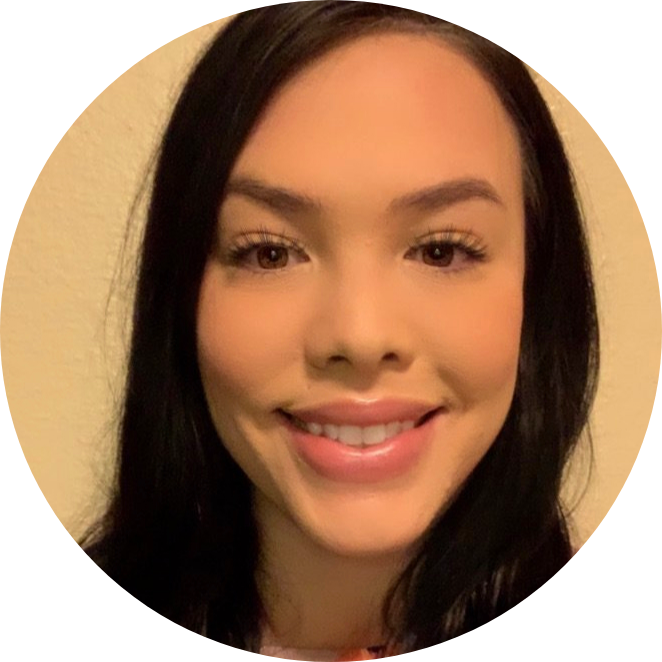 "Before joining Decoding Digestion I was scared to eat, my anxiety and depression was through the roof, I could barely function. I was having acid reflux with every meal. I had a huge lump in my throat that made it hard to swallow, accompanied by a burning sensation in my throat that was constant. Aside from acid reflux, I was also having debilitating joint pain and migraines.
Since starting Mallorys program I don't experience acid reflux every day. My joint pain and migraines are practically gone!!
I can now enjoy a meal that I once did before without paying for it later. I have tried other programs before that didn't yield the same results.
If you are thinking of doing this program I highly recommend stopping what you're doing and get the program now! Mallory has been through the same struggles so she understands what you are going through. She is very knowledgeable, and has a huge heart. She will change your life like she did mine!"
- Cassandra, California
❓Frequently Asked Questions❓
👉How long do I have access to the program?
As long as the program remains live on this platform, there is no expiration date! This way you can have it to refer back to any time! Any consultations purchased with the program must be used within 90 days of purchase.
👉What is your refund policy?
We have a strict NO REFUND policy
👉Can I use insurance or HSAs/FSAs?
No. In general, insurance companies are not focused on wellness services — they were designed for quick, short-term symptom and disease care, which is heavily invested in the conventional model emphasizing surgery and drugs.
Additionally, relying on insurance companies or outside conglomerates to make an investment for you removes personal responsibility. Research has shown people are more likely to commit to and be successful in something when we have "skin in the game" (make some type of investment).
I promise the transformation you can achieve will be worth it. Additionally the program is a steal for all you're getting, and considering most alternative care providers charge thousands of dollars for full protocols and action paths.
👉Can't I find this information for free online?
Potentially - but you could also find a lot of misguided information blending bits and pieces off the internet and waste even more $$ in the long-run. You won't be able to find anything else packaged in this way to lift away the headache and overwhelm while providing results
👉Can my local practitioner teach me these things?
Potentially if they have a REALLY good understanding of gut health and digestive issues - and even better if they've been through them themselves. However, I went to a multitude of both conventional and functional/naturopath providers and nobody packaged things for me in this way - so after spending over $10,000 on my own health (not including investing in my professional development to go back to school and become an NTP), I want you to have all these ground-breaking strategies at your fingertips for a lot less and with much easier access and implementation.
Goodbye bloating, acid reflux, indigestion, nausea and gastritis

"I struggled with bloating, acid reflux, indigestion, and gastritis. I felt nauseous after I ate and developed an unhealthy relationship with food that resulted in me avoiding meals and feeling frustrated, overwhelmed, anxious, and hopeless.
This program gave me what I needed and taught me about my body and how it functions. Rather than providing temporary solutions to give me symptom relief, Mallory educated me about MY BODY. Turns out, the PPIs I was taking to relieve my symptoms were actually provoking my symptoms and making me feel worse.
After choosing to trust her program, I was finally able to get off my PPIs within 4 weeks! I am now experiencing less bloating, acid reflux, indigestion, and I have no more gastritis symptoms!
If you are having chronic digestive issues or discomfort, I would strongly encourage you to take the plunge and invest in your health with Mallory's program. It has been a lifesaver for me.

I have been hoping and praying for a program like this and I am so thankful that I found her and this program! I feel like I'm finally getting my life back."
-- Anna, Marriage and Family Therapist Associate, Texas
"More freedom in my diet and the ability to go out to eat with friends without worrying that I would 'pay for it' later"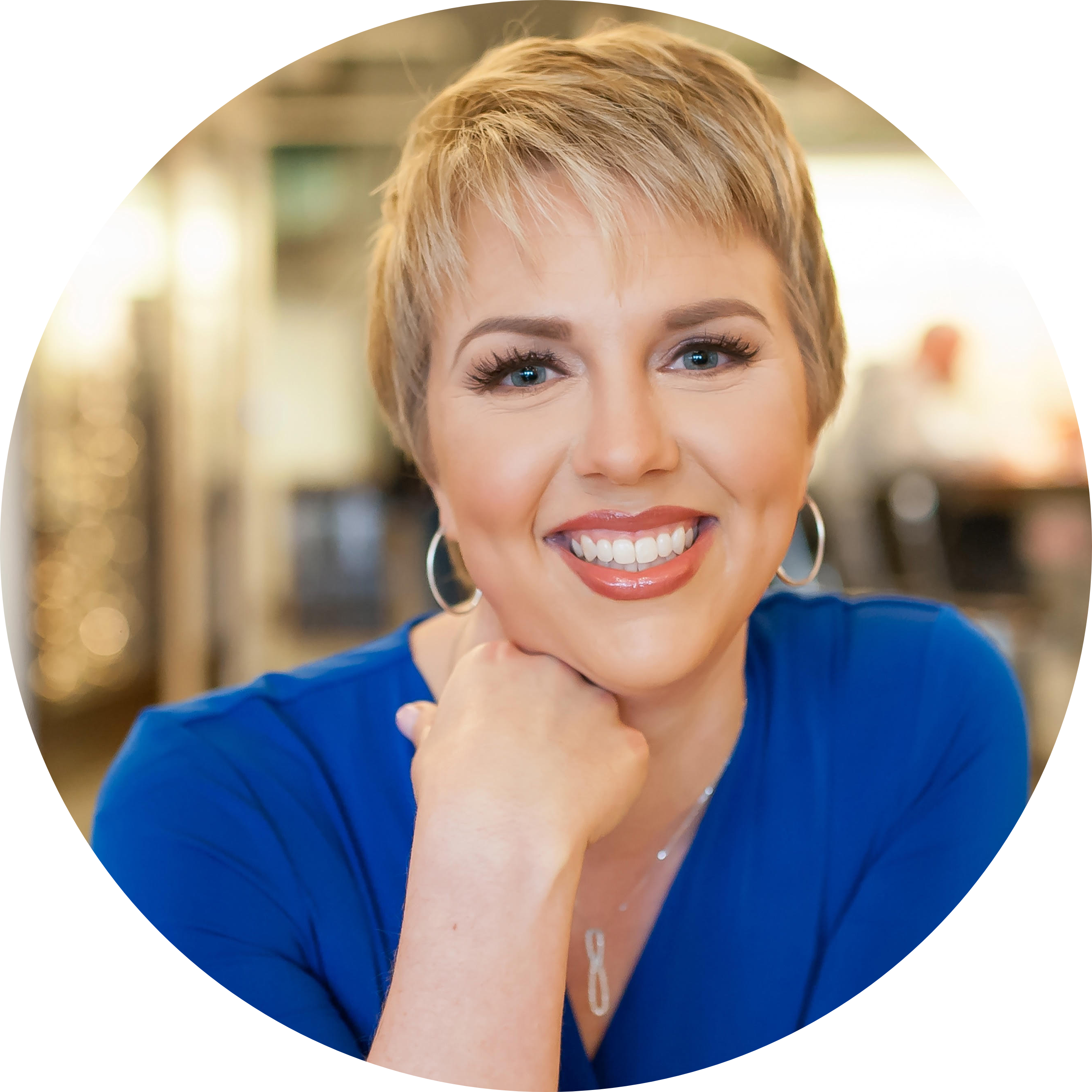 "Before I began working with Mallory, my stomach was always so incredibly bloated and painfully uncomfortable and looked like I was 6-7 months pregnant. I knew something was wrong and reacting internally, but I didn't know what or how to fix it, especially after I saw that switching to a low-FODMAP still hadn't provided the relief that I was looking for.
Mallory's warm, friendly and non-judgmental approach made it very easy to talk openly and honestly about my symptoms and triggers … The foods that used to cause incredible discomfort and bloating no longer did, which definitely gave me more freedom in my diet and the ability to go out to eat with friends without worrying that I would 'pay for it' later.
If you're experiencing pain, bloating, or other digestive concerns and don't know where to turn for help, definitely reach out to Mallory."
-- Andrea, Virginia
"I was in a place of constant restriction and worry and Mallory's program taught me SO much and helped me heal!"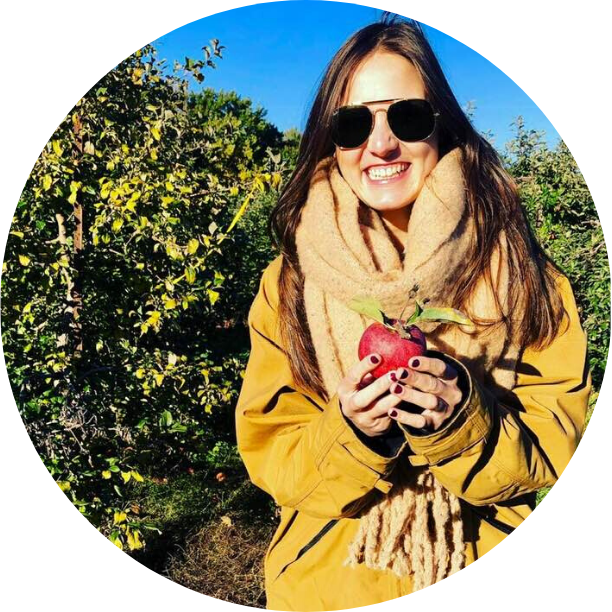 "It wasn't until I found Mallory on Instagram when I was searching for other solutions, that I finally was able to find relief while feeling like I could monitor what I ate but still live my life.
Other practitioners just gave me PPIs and medication to try to eliminate acid. They never talked to me about the root of the issue and how my whole digestive system could be out of whack. Everything was so focused on eliminating acid and blaming acid for my issues.
Mallory's program really helped me see that it is a larger issue having to do with the entire body and digestive system not being able to breakdown foods normally.
Learning about how the prescriptions and drugs can have a negative impact on healing was HUGE for me. … Mallory reassured me that it takes time for my body to adjust to being off PPIs and helped me get back to a place of positivity and belief I would heal. Sure enough, 2-3 weeks later the lump went away. Three months ago, I wouldn't even go near a tomato and now I am not afraid to incorporate in moderation because I have found they are not huge triggers for me.
I was in a place of constant restriction and worry and Mallory's program taught me SO much and helped me heal!"
- Avalon, Chicago
"I can finally eat the foods I love without consequence!"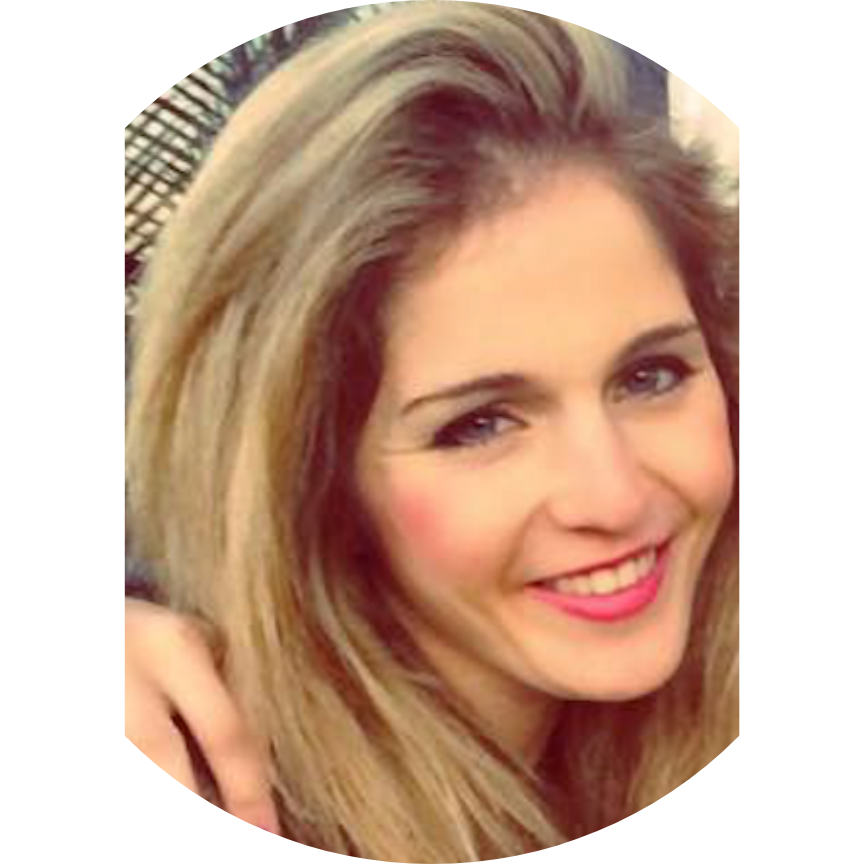 "For 2 years of my life, I was told that I was absolutely fine. I gained 40 lbs, had horrible inflammation in my stomach (SIBO) and was chronically fatigued.
With the supplementation Mallory put me on, as well as her nutritional guidance, I am far less sensitive to 75% of the foods that I used to avoid.

I can go out to dinner now and not worry, which is such an amazing feeling!
My stomach is hardly inflamed anymore and I can finally eat the foods I love without consequence."
- Nicole, Founder of Ignite Bars; Washington, DC
"Reduction in nausea/heartburn and uncomfortable bloating!"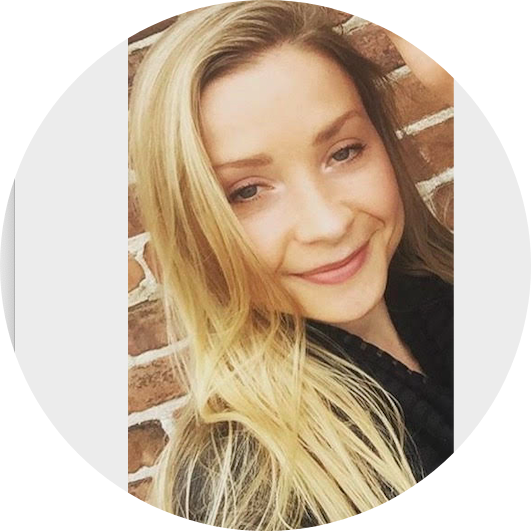 "With Mallory's guidance, I was able to incorporate so many new foods into my diet... I saw great improvement in my food intake and reduction in nausea/heartburn and uncomfortable bloating sensations. I was even able to gain back some weight I had lost from not being able to eat due to all of the awful GI symptoms I had been experiencing.
It's crazy to me that after about 6-7 weeks of working with Mallory I made more improvement than the entire last year of my struggles. Would absolutely recommend Mallory 110%. She truly helped me so much!!"
--Anne, Registered Dietician; Indiana
"This is the best I have felt in over a year!"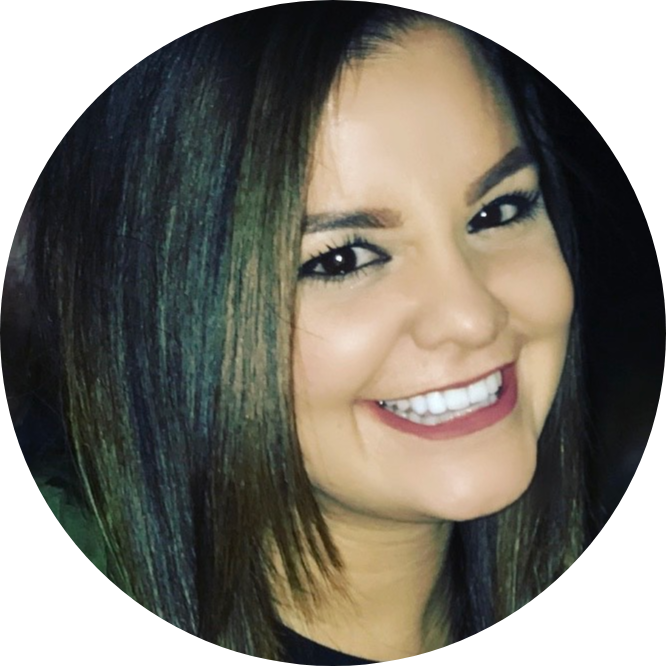 "Decoding Digestion was the best thing I ever did! I had been battling acid reflux with various symptoms daily for about a year. It seemed like my doctor's only answers involved increasing my dosage of PPI's. I spent hours a day googling my symptoms without finding any answers, it seems like every website has a different "cure" to acid reflux, it gets overwhelming! I was having terrible gastritis and LPR symptoms and it felt like the PPI's were actually making things worse.
When I stumbled upon Mallory's program it felt like I finally had some answers. I am now completely off of my PPI's after being on them for a year. I have been implementing Mallory's suggestions and protocols for only about two months and this is the best I have felt in over a year!
Another added bonus is access to an online community of others going through the same thing! I would 100% recommend Mallory's program if you are having chronic GERD issues that just never seem to get any better, I wish I would have found it earlier!"
- Chrissy, Cincinnati
"Gone are the days of wondering why you feel a certain way and hoping for a day of temporary relief, just to have your symptoms return."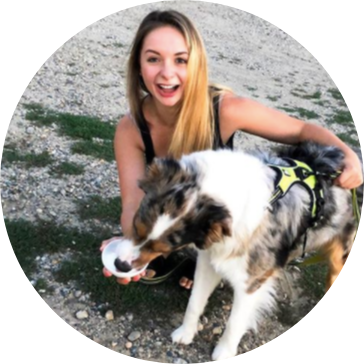 "Figuring out what's going on inside of your body can be really tricky, especially with all of the diet fads out there these days!
In this program, Mallory goes above and beyond with her extensive knowledge explaining the ins and outs of how to regulate your digestive system naturally!
She also digs deeper than just gut health. She explains how other factors of your health, such as your mood, is also based on how your digestive system is functioning.
Gone are the days of wondering why you feel a certain way, and hoping for a day of temporary relief, just to have your symptoms return.
If you are ready for a true change in not only your digestion, but your overall health, this is the program for you!"
-- Lindsay, VA
Overcoming Bloating, Constipation, and Food Sensitivities
(When Nothing Previously Worked!)

"Mallory is a complete answered prayer. I had been struggling for over a year with severe bloating which made me so uncomfortable, constipation, weight gain, hundreds of food intolerances and sensitivities, I had literally almost given up before I finally found Mallory online.
This is a journey, so you have to be patient and let your body heal. I'm probably 85-90% better from where I started and I could not be more grateful. Mallory is so kind and she really understands because she's been there herself. I could not recommend her more!"

- Lauren, South Carolina
"Thanks Mallory for empowering me with the concrete tools to live a more comfortable, healthy life and finally make some peace with my stomach!"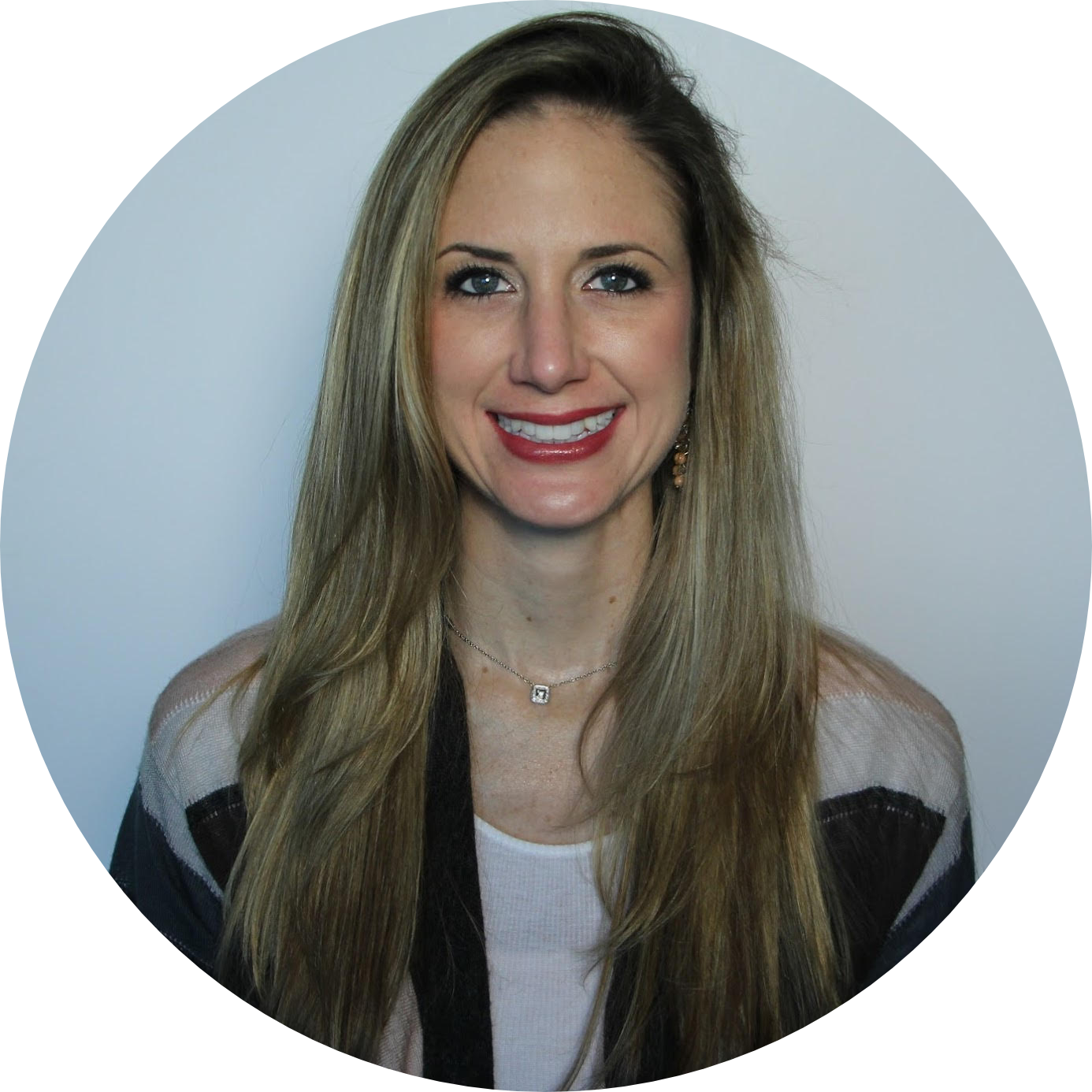 "Mallory's Decoding Digestion was a pivotal program for me in terms of breaking down all of the key elements that lead to sustainable digestive health.
As someone who considers herself well-versed in nutrition and overall wellness - yet suffers from chronic stomach pain, this took my knowledge to a new level and created fundamental shifts in my thinking and activity.
Mallory has both the depth and breadth of information that will allow you to take a holistic approach to your solving your 'gastro woes' and really connect the dots, rather than offering a one-size-fits-all solution.
I have experienced noticeably less bloating and discomfort since incorporating her suggestions!

Thanks Mallory for empowering me with the concrete tools to live a more comfortable, healthy life and finally make some peace with my stomach!"
- Nathalie, Miami
"Truly been a lifesaver!"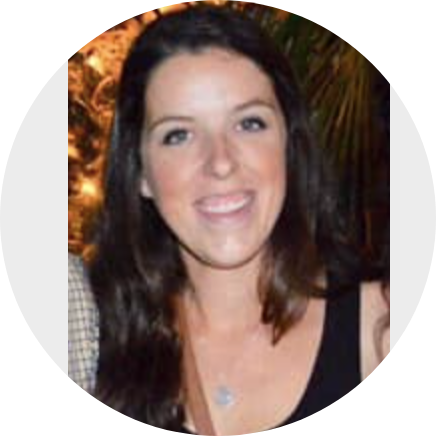 "I've had pretty severe acid reflux for about 15 years, 12 of which I was taking PPIs daily. I tried to change my diet based on what I'd read online, but it wasn't helping and I wasn't getting answers to any of my questions. I was at my wit's end when I decided to reach out to Mallory.
After a couple of months of practicing her methods and tapering myself completely off of the PPIs, I am so, so thankful to say that it's working!
Mallory and the people I've talked to on the private Facebook group just GET it. They all have empathy, offer great suggestions, and provide encouragement. That is my favorite aspect of Mallory's program that I couldn't find anywhere else! I can't recommend this program or thank Mallory enough. She's truly been a lifesaver!
- Olivia, Charleston, South Carolina
"After one month I felt like a new person!!"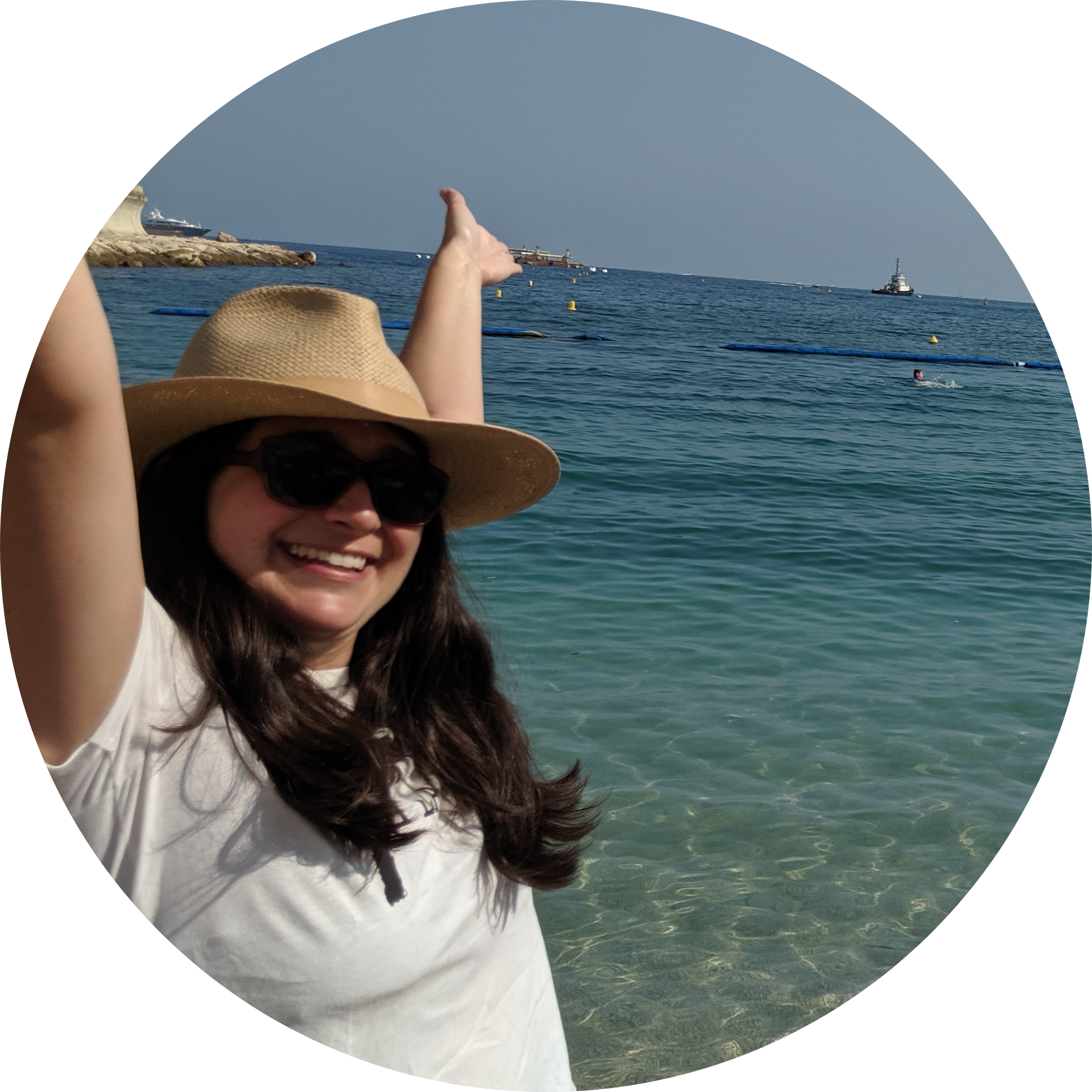 "For years I suffered with SIBO, abdominal pain, and bloating. After going to several doctors and undergoing testing and various treatments that gave me no answers, I was fortunate enough to meet Mallory.
During our first meeting I felt that I had found someone who truly listened, cared and could offer advice on my digestive issues.
Within a week I began to feel better. After one month I felt like a new person!!
I now have a healthy relationship with food and as if I have taken control of my life again. If you are looking for a nutritionist that is knowledgeable and compassionate look no further – Mallory is the best!"
- Josilyn, Attorney; Washington DC
"My kids mentioned how much happier I am and how nice it is to have mom back!"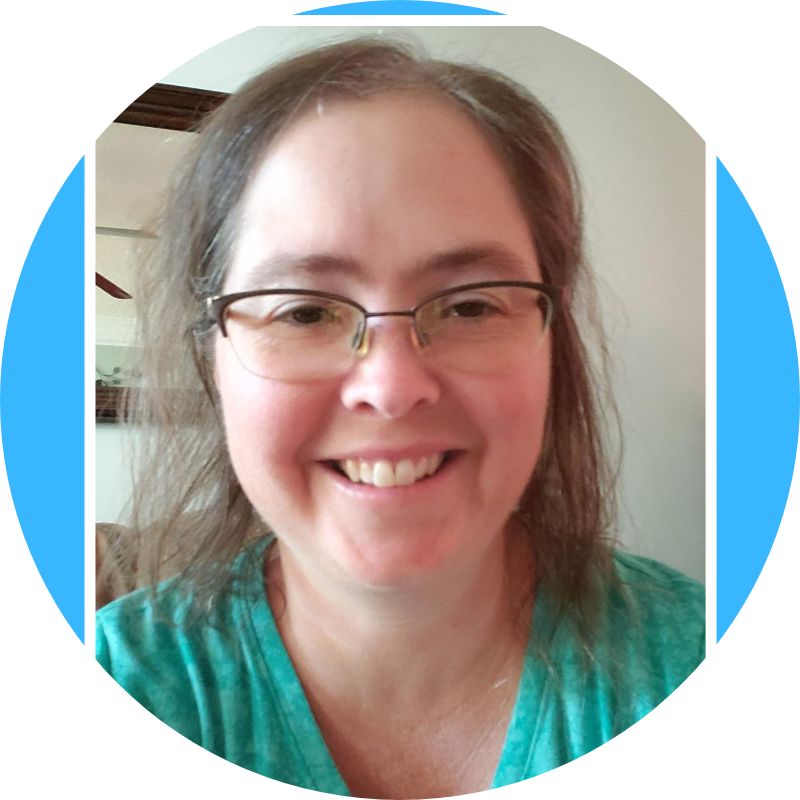 "Working with Mallory has been life changing. Before I discovered the program my quality of life was poor. I was unhappy, frustrated, and never felt good. I had constant stomach pain, bloating, chronic constipation, acid reflux, no energy, constantly fatigued, unexplained weight gain, and just overall unhappiness. Taking Mallory's Decoding Digestion program and working with her changed all of it.
I was frustrated and tired of spending money and never getting answers. I spent years seeing numerous doctors, being told my symptoms were concerning, but blood work showed everything was normal. I felt like a guinea pig with all the different medicines and tests, but never felt any better.
Since completing Mallory's program and working 1:1 with her, my stomach pain is gone, the bloat, gas, and acid reflux is minimal, and I'm losing some weight. I have more energy and my quality of life has improved. My kids have even mentioned how much happier I am and how nice it is to have mom back!
I finally have answers and protocols that are producing results. This program gives results. I understand what is going on in my body, steps to take, and even more awareness of how I'm feeling. Mallory has gone through many of these same issues and truly understands how you feel. When other doctors would have no response or answers, Mallory has had suggestions that have proved helpful and beneficial. I've come farther in 3 months then I have in the past 5 years!"
- Madena, North Carolina
Beating Constipation and SIBO Methane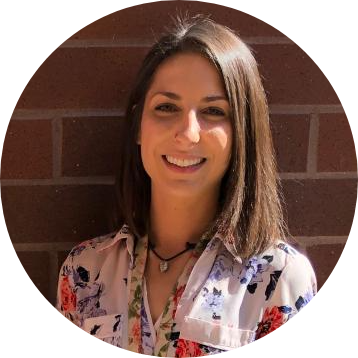 "Mallory's program has been very helpful is navigating my long term digestive issues! I have had bloating, pain, constipation and SIBO for over 17 years, with it just getting worse and worse as the years go on. I have seen numerous doctors, but was always told to take medication or gentle laxatives daily, OR I put on a very restrictive diets that were not sustainable at all for long term success.
I saw Mallory's program being advertised and was skeptical at first (I thought I had heard it all that this point), but wow, was I wrong! I have learned SO MUCH information from her course, and am now set up with the tools I need to sustain a healthy digestive system.
I have already noticed less bloating and pain after meals, and my constipation is slowly getting better as well! Mallory herself is very helpful, personable, and caring, and having the Facebook group in order to connect with her and others is a great support tool. I finally truly feel like my digestive issues will heal."
- Brittany, Arizona
"The Burning Has Stopped!"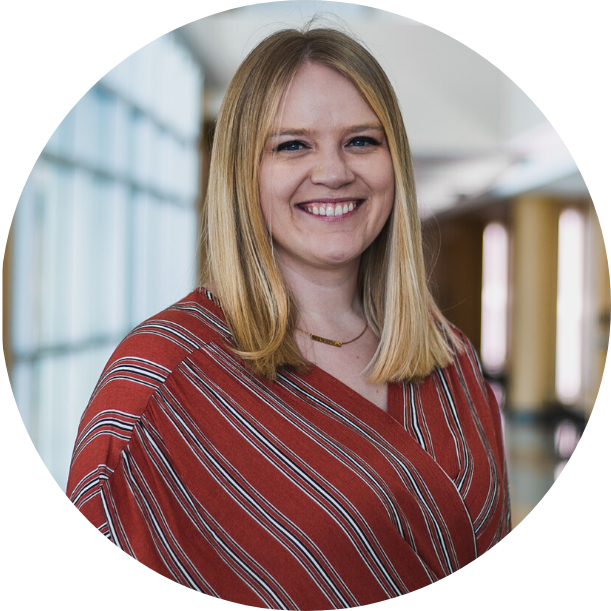 "Before I started Mallory's program, I had gut issues for about 5 years or so. I remember I always had really bad stomach aches that would last into the next day and attributed it overeating. A little over 6 months ago, my doctor prescribed me omeprazole to help with the acid reflux. A month or so prior to that I ended up in the ER because I thought I was having a heart attack!
I am so happy to report that I'm doing so much better. I for sure feel like my gut microbiome is getting stronger because that burning has stopped (THANK GOD)! I'm just so grateful for Mallory - without her I would still be testing out medications and masking the problem!
I encourage anyone looking for a long term solution to work with Mallory. She's devoted her time, knowledge, and talents to helping people like me. She is an angel sent from heaven! Don't give up on your health because it's never too late.

I'm learning that this program has changed my relationship with food for the rest of my life. I'm so thankful I can eat the things I love on occasion and feel good on foods that nourish my body and make me feel my best. I'm so grateful for Digesting Wellness and Mallory. Thank you for giving me my life back, I will forever be grateful for you. XOXO" - Amber
"Within three weeks… I was virtually SYMPTOM FREE!"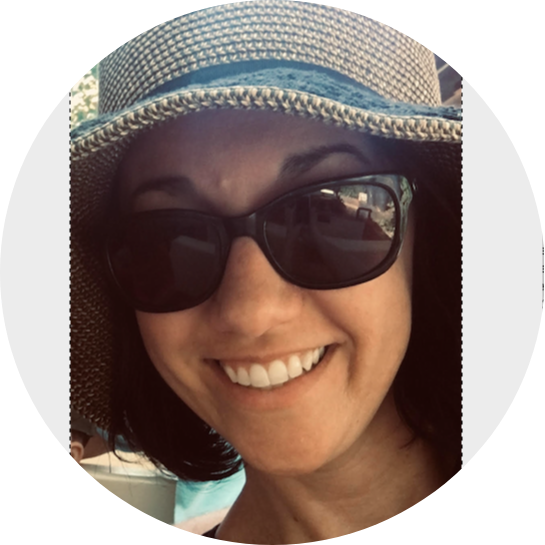 "After a year of pain from gastritis, followed by reflux, and bloating, I am free of those discomforts after following Mallory's protocol.
I have learned to eat foods that are not only delicious but also fuel my body, so I can show up for life in the best possible way.

Initially, I was skeptical and almost didn't purchase the course, because I was feeling pretty hopeless about it all, but I am so glad that I took the chance.
Mallory's program has absolutely changed my life!" - Sarah, Ohio
"My morning bloat is gone and I have less stomach cramping and pain!"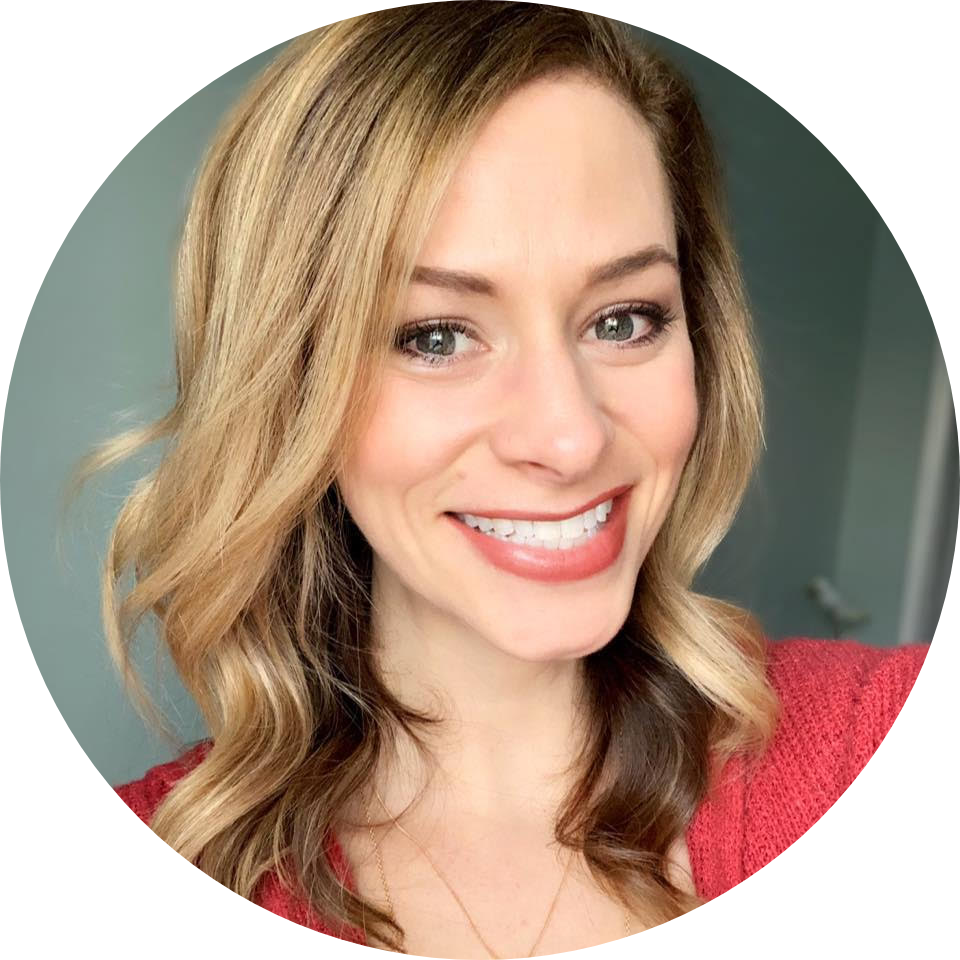 "Mallory is sweet, kind and really cares about her clients. She's very attentive, responsive and very active in her clients healing.
I used to wake up with an extremely bloated belly and it would stay like that all day, but since incorporating these changes & protocol, my morning bloat is gone and I have less stomach cramping and pain!
Her Decoding Digestion program is well thought out, clear and super informative. She breaks everything down and makes it easy to understand the 'why' behind certain foods, supplements and stress, and simplifies the process to begin healing your body. I would recommend Mallory and her program to anyone who is experiencing struggles with their digestive health, stress, cravings and habits!"
- Monica, Health Coach and Graphic Designer; Pennsylvania
"She knows her stuff backwards and forwards!"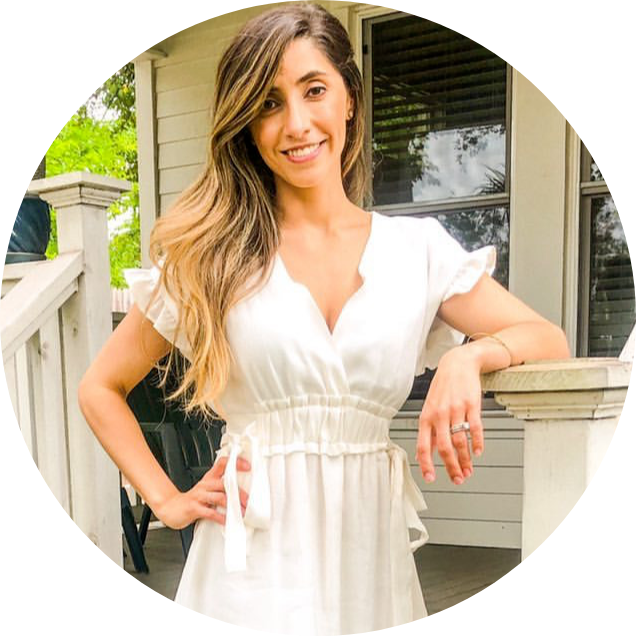 "I am so lucky to have had the opportunity to work with Mallory. I can easily say that she gave me my life back. I was having horrific reflux on a daily basis and it was non-stop!! I had reflux after every meal, I woke up with it every morning, and I was unable to sleep through the night. I was trying desperately to find answers!
I previously visited 2 gastrointestinal doctors, 1 dietician, 2 functional doctors, and finally after months of struggling, I came across Mallory. Not only is she caring and understanding, but she knows her stuff backwards and forwards!
She truly helped me get to the bottom of my stomach problems and find real solutions. She gave me the tools I needed to make permanent changes by teaching me about digestion. The biggest lesson I learned was that balance is key. I was tired of doing horrific intense diets prescribed by other doctors and getting nowhere.
Now I am balanced, happy, and have great digestion!! Also I keep working with Mallory because she has become a friend and I also want to keep all of her insightful knowledge coming!! I want to learn as much as I can from her!! You won't regret working with her!"
- Tania, Occupational Therapist; Houston
Overcoming SIBO, Bloating, and Constipation!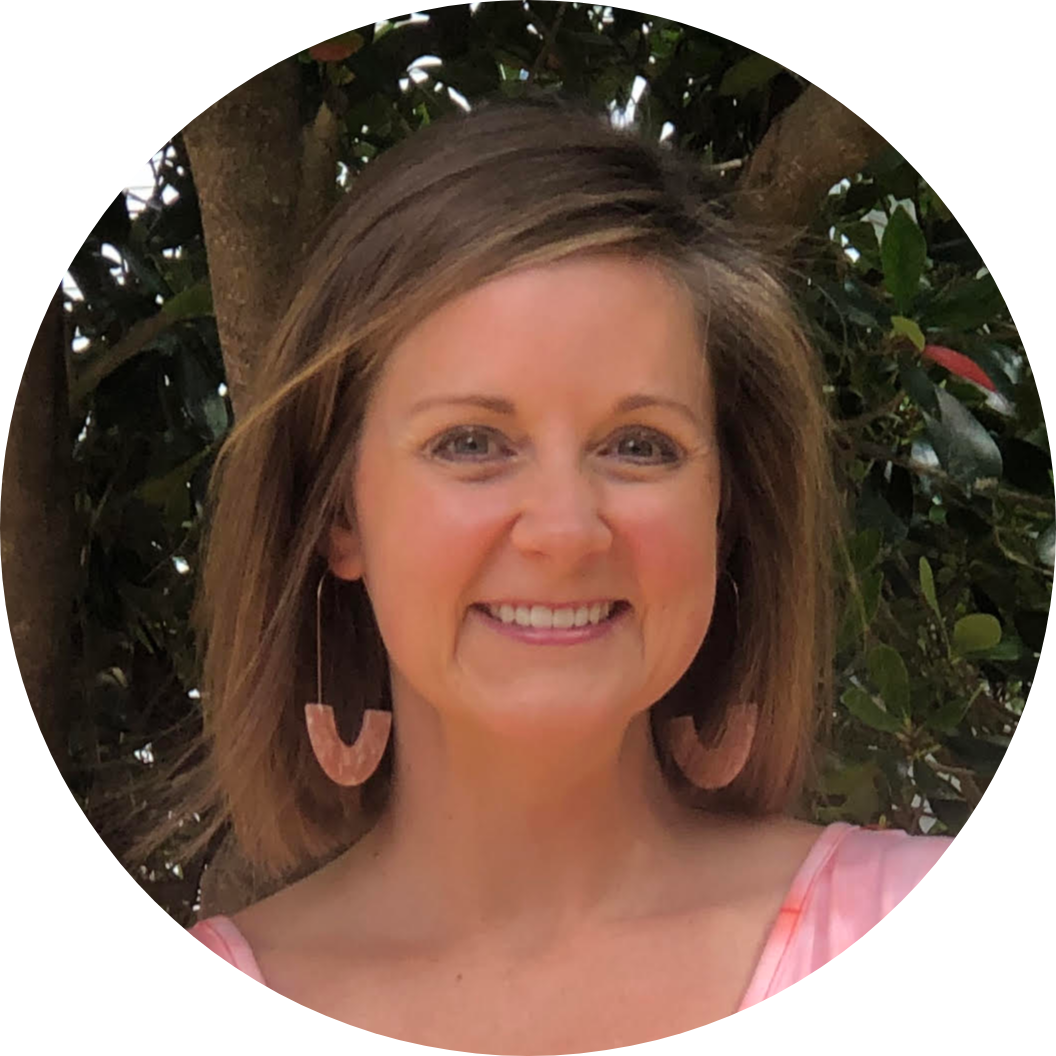 "Before working with Mallory I had been experiencing some pretty severe GI issues. I had been diagnosed with SIBO. I experienced constipation and bloating to the extent that I looked like I was 6 months pregnant each night.
I have amazing improvement! The constipation is 90-95% better. The bloating is better and I am able to enjoy foods other doctors had told me to eliminate.
I sort of feel like Mallory had to undo some mild brain washing! LOL! I was so convinced that every little symptom came from a certain food I was eating!

Definitely work with Mallory! She has been so helpful! This time, I felt like I had someone in my corner that was cheering me on wanting me to be healthy and get back to enjoying food and life!" - Lauren, Registered Nurse; Georgia
"If you really put forth the effort, I guarantee you will see a multitude of benefits."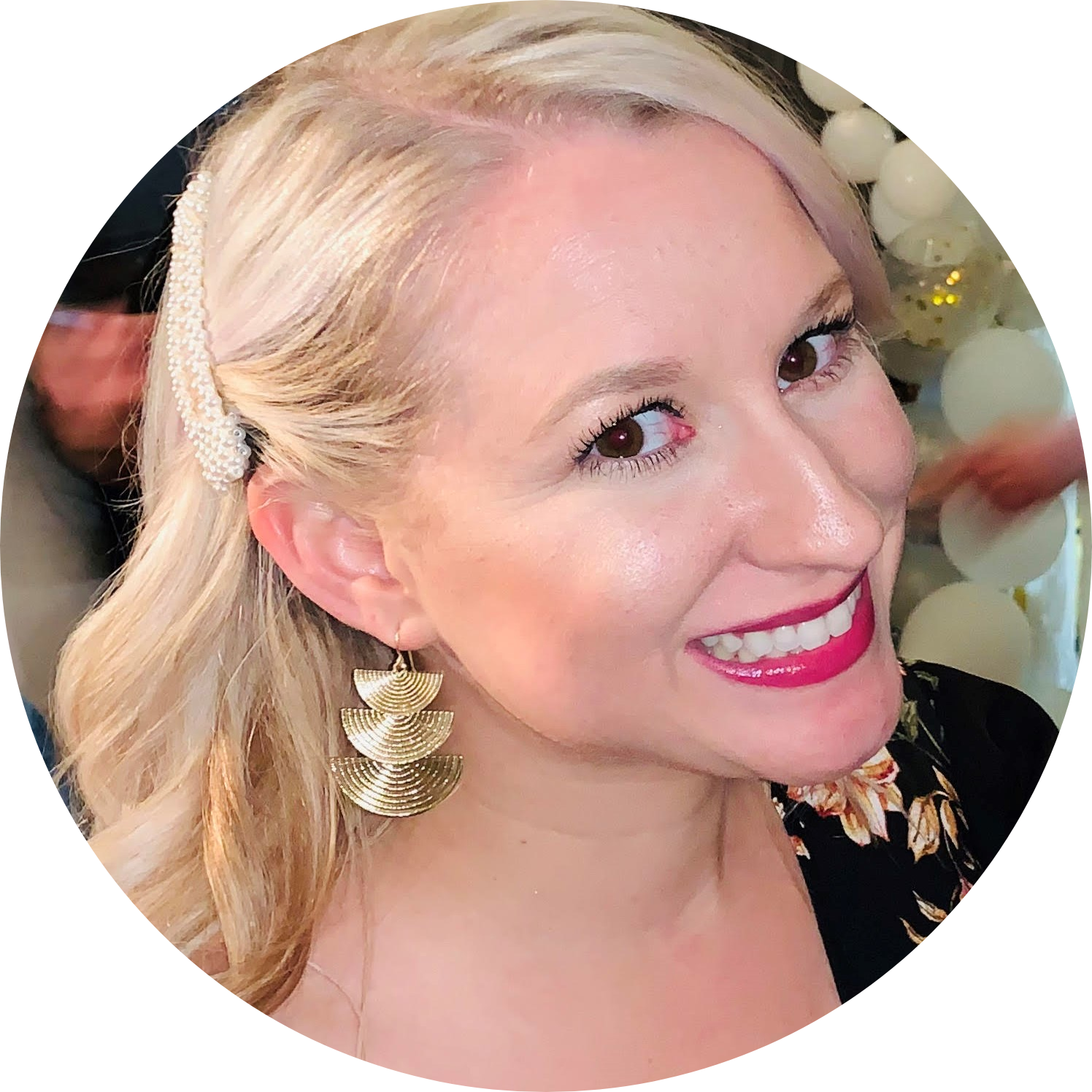 "After just a couple of weeks working with Mallory, I weaned off all PPIs and over-the-counter medications. I was shocked to see that my episodes of bloating and gas decreased substantially, and my episodes of LPR also began to reduce. Flash forward a few months, I can count on 1 hand the amount of times I've experienced bloating!
I am so grateful to Mallory for the enormous progress I have made, and I am eager to continue working with her and learning from her. Mallory's program is comprehensive and touches on more than just the nutritional aspect to GI health. Mallory is genuine, available, friendly, and a wealth of knowledge.
If you are suffering from the same symptoms as me or any GI symptoms at all and have had no luck with traditional physicians or PPIs, then I strongly encourage you to give Mallory's program a try. If you really put forth the effort, I guarantee you will see a multitude of benefits."
- Collyn, Registered Nurse; Louisiana
"I now rarely experience acid reflux and bloating, and my body feels light and energized!"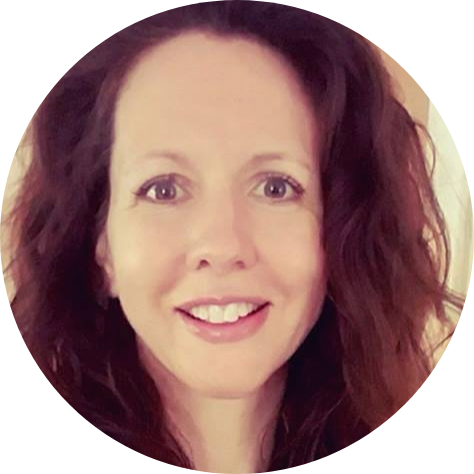 "I was experiencing histamine intolerance, throat tightness, frequent acid reflux, and occasional constipation. I had cut out so many foods and added several supplements – but I was lost and fairly confused. My anxiety was worsening, and I felt desperate to do anything to simply feel better. I have a nutrition certification, and I was a vegan for several years – so I do have a fairly strong knowledge base and most of my adult life I have eaten a fairly healthy diet.
I now rarely experience acid reflux or bloating, my body feels light and energized! I'm eating very well — no longer nervous about every bite I put into my mouth!
I follow Mallory's supplement recommendations, as well as recipe and product suggestions – and I truly feel amazing. I am back to exercising each day, and I feel joyful and optimistic – no longer hopeless and worried that I will never feel great again. I actually haven't felt this good in years!

What makes Mallory so special is her authenticity – she experienced digestive challenges, and she is "walking her talk." She has overcome her own digestive difficulties and is a living manifestation of digestive wellness. She overcame digestive challenges to be the example she is today. If you're dealing with digestive challenges, and you are on the fence, consider that Mallory has been there and successfully overcame her own challenges.
The 'Decoding Digestion' program, the associated Facebook group, and working with Mallory one-on-one is an incredible gift you can give to yourself if you experience digestive distress."
- Angie, Psychologist specializing in nutrition and binge eating disorders